Me
Writer. Editor. Dog lover. Adventurer. Explorer of Parisian flea markets.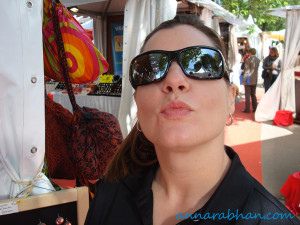 I've been writing and editing for over 20 years. Since wrapping a successful teaching career in 2007, I've been concentrating full-time on telling stories and helping people tell their stories more effectively. I'll forever have the heart of a teacher though, so my clients are always better prepared for their next adventure in written communication after working with me.
The Boring Bona Fides
I have provided writing, editing, translation and interpretation services to businesses, nonprofit community groups, writers, academic scholars, health services organizations, schools, school systems, teachers and individuals.
I have written articles both in print and online, as well as serving as an editor for EU Jacksonville, a comprehensive guide to entertainment, arts and dining in Jacksonville and the surrounding Northeast Florida communities. I have also written numerous articles for Jacksonville Magazine, focusing mostly on educational issues. My deep knowledge of, and commitment to, environmental issues resulted in an invitation to write a pair of posts for the acclaimed national website Practicallygreen.com (now NBC's Greenisuniversal.com). I have also contributed, as a Community Columnist, to Jacksonville.com, the online presence of the Florida Times-Union.
I served as a preliminary judge for the 2008 Northeast Florida Lighthouse Book Awards. I have presented numerous programs for business, school and community groups. These have included workshops, courses and programs on writing, freelancing, effective communication, SAT preparation, study skills, teaching AP Spanish, PowerPoint for the classroom, using the Internet in education, Hispanic heritage, leadership, cultural literacy and more.
I am a member of Florida Freelance Writers Association and Florida Writers Association. I am also a member of Phi Delta Kappa, Sigma Delta Pi (Alumnus) and Golden Key. During my career as an educator, I was a member of the National Council of Teachers of English, Virginia Teachers of English, American Council of Teachers of Foreign Languages, Foreign Language Association of Virginia, and the National Education Association and its subsidiaries in Virginia.